A Combined LineChart and TableView Widget in JavaFX
Posted on Wed 19 February 2014 in JavaFX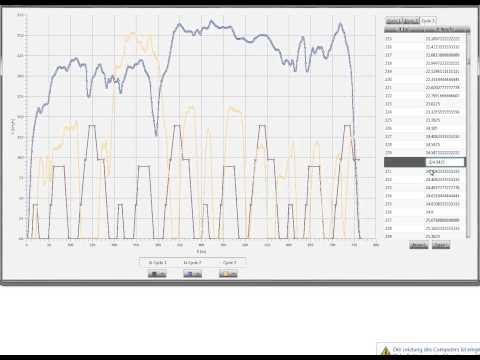 (click to watch the video)
This video shows a widget for displaying three characteristics (velocity vs. distance) in a LineChart node and a tabbed TableView node. The two nodes provide different views on the same data.
The widget comes with the following features:
hovering over a data point in the chart will show a popup with the x and y values.
selecting a data point in the chart will select the corresponding data item in the table view and vice versa.
when a data item was edited in the table view, the chart will update immediately.
three colour pickers allow for changing the line colours in the chart.

import and export data from sources like CSV, Excel, HDF5 (to be done).
These features were implemented using JavaFX bindings, events, animations, and CSS styling.